In Memory of David Edwin Harrell, Jr.
March 16, 2021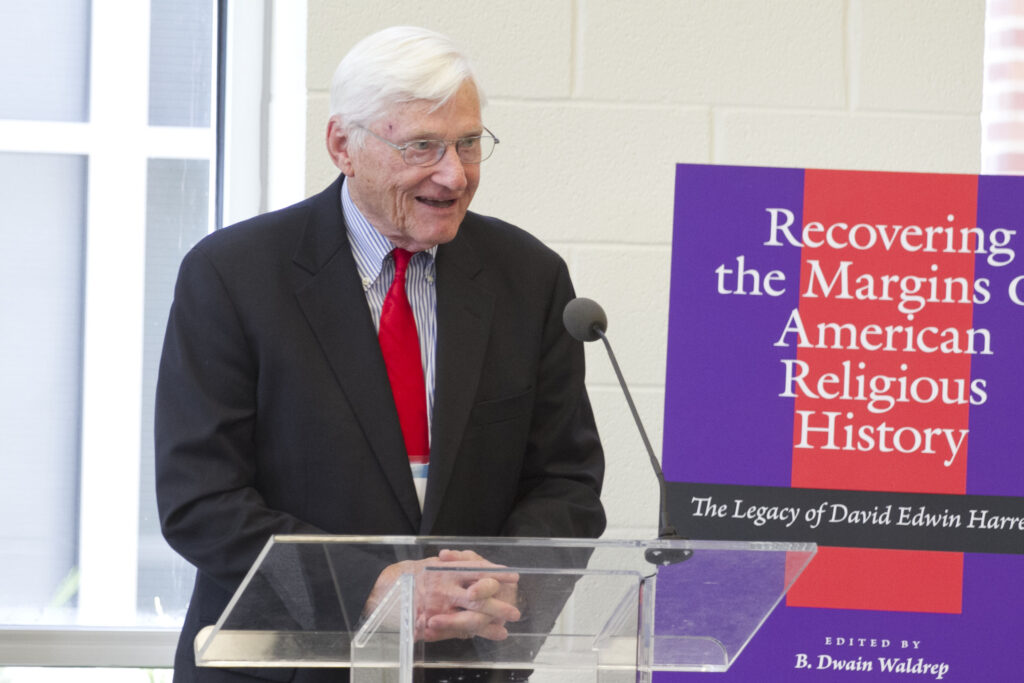 We mourn the passing of David Edwin Harrell, Jr. a scholar, professor, colleague, and person devoted to the church.
Ed earned a BA from Lipscomb University and then the PhD at Vanderbilt. He taught at several universities and served as the Breeden Eminent Scholar of Southern History at Auburn University until his retirement in 2006. Ed was awarded multiple professional honors and awards including the Senior Fulbright Lecturer in Allahabad, India and twice was a Resident Fellow of the Institute for Ecumenical and Cultural Research, St. John's Abbey, Collegeville, Minnesota.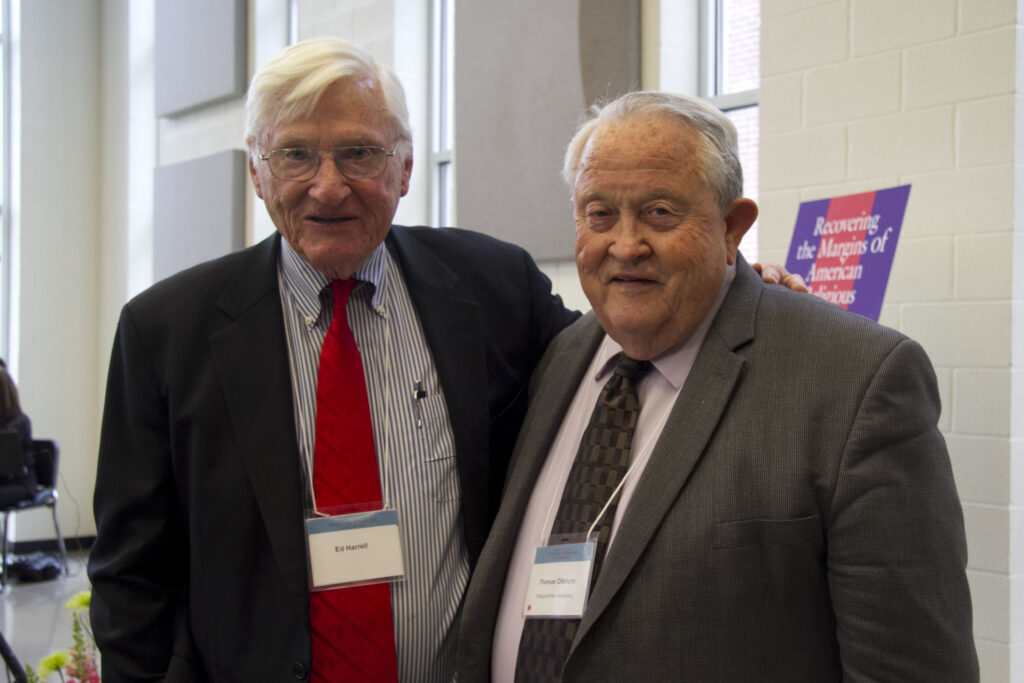 The depth of Ed's academic contributions was displayed at the 2012 Christian Scholars' Conference when he was presented the festschrift, Recovering the Margins of American Religious History. Editor Scott Billingsley noted, "Ed's research and writings over his lifetime have produced compelling portraits of the American religious underclass, an increased integration of religion into the narrative of world history, and innovative new comparative studies in the healing and charismatic movements of the developing world."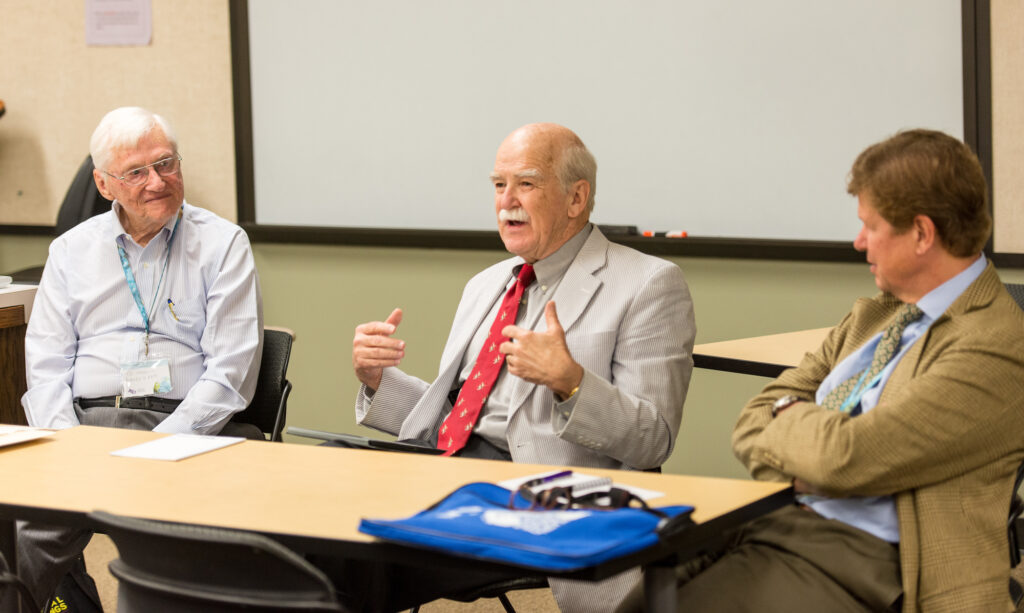 His definitive biography of Oral Roberts remains on my library shelf. I vividly remember (even 36 years after first reading) the riveting first chapter that captures a Roberts' Revival in Lubbock, TX, with Church of Christ folks outside protesting. But, Ed's introduction contains an astounding personal note, "I judge Oral Roberts to be a sincere and honorable man." An objective historian ~ on the one hand ~ and a man of integrity and kindness on the other.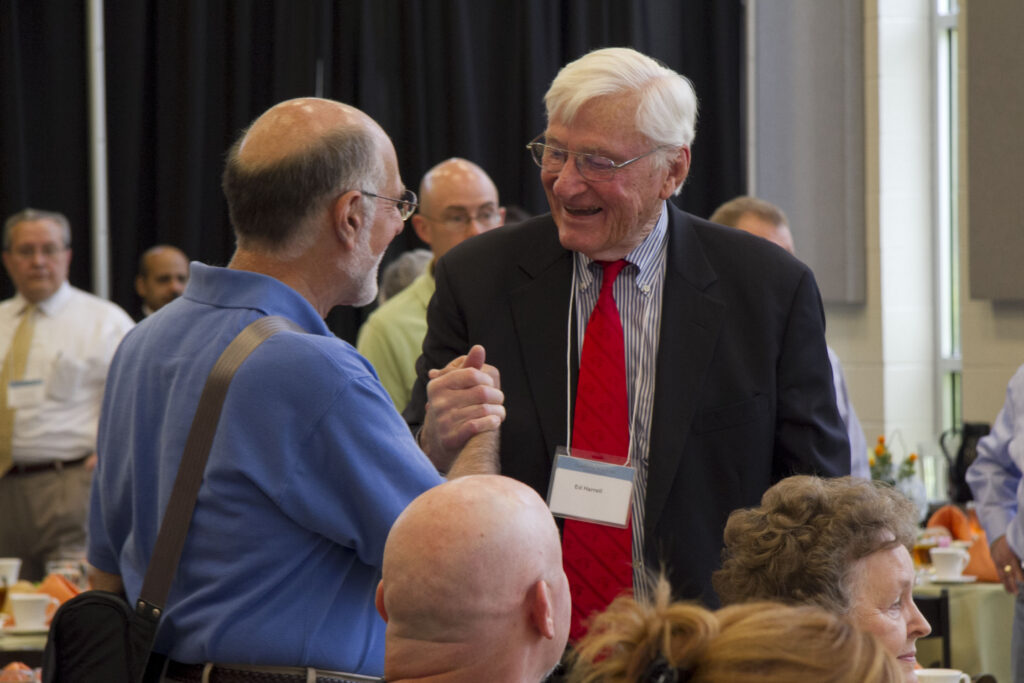 Richard Hughes notes that at a time when historical work on Churches of Christ tended toward hagiography, Ed broke new ground by telling the unvarnished truth about Churches of Christ. Richard Hughes writes, "He helped us see, for example, that the division between Churches of Christ and Disciples of Christ had more to do with slavery and the Civil War than with any thing doctrinal. He also helped us see that many of our convictions that we thought had roots in the biblical text had far deeper roots in social and cultural forces. . . . These sorts of conclusions, at that time, were revolutionary."
And, Ed could regale an audience with stories. In one of his memorable after dinner talks, he told a story of himself as a young college student who should have been voted "most likely not to succeed." I forget now the details, but remain impressed by the impact of the humble confession from one who reached such academic heights.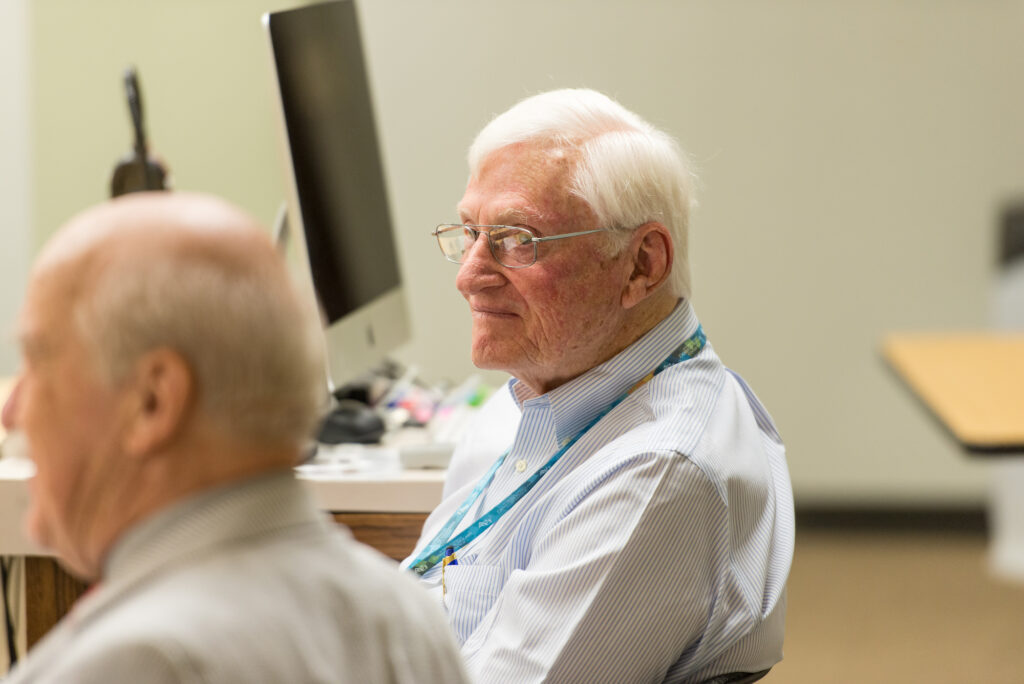 Too often overlooked is Ed's service to the church. He regularly held gospel meetings across the country and beyond. "Although he probably would not consider himself as such, Ed was a missionary in India. He established a whole network of churches there and, as a result, India now has a strong network associated with the non-institutional churches of Christ," writes Bryan Nash.
Indeed, we have lost a great scholar and person devoted to the church, a man whose success in the academy deepened his expression of faith and who remains for us a model of integrity.