"Healthcare Challenges, Opportunities and Transformation in a Modern Day Plague"
May 12, 2021

The past eighteen months have been dominated by a global pandemic – the worst in over a century. COVID-19 has subjugated every element of our lives by creating disruption, division, isolation, economic hardship and – most devastatingly – the death of colleagues, friends and loved ones. The health care community has been thrust into a challenge where for a period of time hope seemed lost. In this time of recovery, three physicians will discuss their thoughts on the reemergence of hope from the lessons learned by the health care community in working through the challenges of the pandemic. Dr. Lisa Piercey, Tennessee Commissioner of Health will discuss the hope of vaccines. Dr. Kevin Fickenscher will share thoughts on the many changes in how healthcare delivery will be altered by the crisis. Dr. Suzanne Olbricht challenges us with important strategic questions confronting our healthcare system needs as we move forward with reviving hope.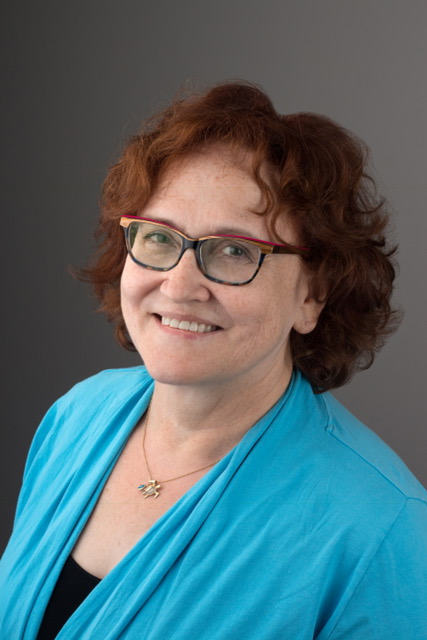 Director's Comments
This year's conference addresses the most pressing issues facing our society today, under the theme "Recovery of Hope." From the beginning of the conference to the close, we will be applying our best thinking and collaborative skills to matters that have, since we last met, taken our attention and realigned our lives. Now is the time to appropriately refocus the best of our interdisciplinary work.

The three panelists in our opening plenary, who will be with us in person, will address matters related to COVID, all with strong medical qualifications.

The opening plenary session will be convened by Suzanne Olbricht who is Chief of the Department of Dermatology at the Beth Israel Deaconess Medical Center and Associate Professor of Dermatology at Harvard Medical School in Boston, Massachusetts. As a clinician, Olbricht's field of expertise is skin cancer and procedural dermatology, performing Mohs micrographic surgery and reconstruction for skin cancers of the head and neck. Olbricht has authored 25 original reports, 37 reviews and one book and is editor of two other books. She lectures locally, nationally and internationally on ethics, skin cancer, and surgical techniques. 

She is the Immediate Past President of the American Academy of Dermatology, having also served as Chair of the Scientific Assembly Committee in 2012 and Secretary-Treasurer from 2010-2016.

Joining Olbricht will be Kevin Fickenscher who early in his career served as the founder of The Center for Rural Health at the University of North Dakota, a nationally recognized program dedicated to rural health service, research, and policy analysis, and as the assistant dean and president/CEO of the Michigan State University/ Kalamazoo Center for Medical Studies.

He is currently President of CREO Strategic Solutions whose focus is on advisory services related to the development and use of technology in facilitating care delivery and on leadership development within the health care industry.

Fickenscher is a regular participant in discussions and debates related to the future of healthcare, including testimony before Congress and participation in a variety of international healthcare forums.

Rounding out the panel will be Lisa Piercey who currently serves as the 14th Commissioner for the Tennessee Department of Health. Preceding her public service, Piercey spent a decade in health systems operations, most recently as executive vice president of West Tennessee Healthcare, a public, not-for-profit health system with more than 7,000 employees servicing 22 counties.

Piercey is a Fellow of the American College of Healthcare Executives, where she has been president of the Mid-South Healthcare Executives chapter as well as the national chairman of the Management Series Editorial Board.

Piercey serves on the American Hospital Association's Small and Rural Hospital Governance Council. Her professional awards include Senior Healthcare Executive of the Year (2016), Rural Healthcare Executive of the Year (2017) and the WestStar Make-a-Difference Award (2018). She is a graduate of Lipscomb University and currently serves on its board of trustees.
Some other notes:

We regret that Margaret Renkl, who had been scheduled for our opening plenary, was forced to defer for personal reasons. We have sent her our warmest wishes and look forward to having this exceptional writer with us at a future CSC.